Hi – I'm Anneliese Henley with CORE Real Estate Group, Colorado.
Buying or selling a home in Colorado Springs? You'll definitely want to talk to Anneliese Henley with CORE Real Estate Group, a 5-star-rated Colorado Springs Real Estate Company.
She has the experience and the desire to help find the right home for you – or to get you top-dollar for the home you're selling.
Give Anneliese a call today – you'll be glad you did!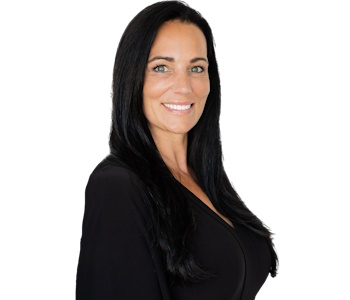 Anneliese Henley – CORE Real Estate Group Colorado
Colorado Springs Real Estate – The CORE Advantage.
CORE Real Estate Group uses our 12 years of Real Estate Expertise to give you our
exclusive 5-Star home-buying or home-selling experience in and around Colorado Springs.
We work together to give you 100% attention to your needs and desires in Colorado Springs Real Estate.
We understand that buying or selling a home is a Big Deal, so we're with you every step of the journey.
No detail is too small, no request is ignored – CORE Real Estate Group with Anneliese Henley is honored to be your Colorado Springs Realtor of choice. Give us a call today and we'll prove to you that we are your Best Choice for buying or selling a home in The Pikes Peak Region!

Anneliese is an amazing realtor and a pleasure to work with. She really makes the whole process fun and enjoyable. I really like that Anneliese takes the time to get to know her clients and really focus on what they want and need. Her knowledge, flexibility with time and making the extra effort to help her clients find their next home is what makes her so great! Thank you Anneliese for working so hard and being so helpful!

Anneliese is great to work with, if its a new build, buying a house or selling your home, it will only be a good experience. She also has contacts all over the US, so even if she can't help you in Colorado, she can refer within her reputable network to someone with the same work ethic as hers.

Anneliese Henley made buying my home so enjoyable and set the standard for others to follow. She was flexible to meet my needs, she listened to what I wanted, and she made the process effortless. Her kindness, experience and knowledge, smile and genuineness in wanting the best for me was refreshing. I highly recommend her, she's not like all the others, she is my favorite and she contributed to me and my daughters having a safe place to call home. Thank you ♥️

Anneliese has been able to use her referral network to help us buy multiple homes. She's always our first stop in finding a reputable Realtor even when we aren't buying in Colorado Springs. She is friendly, professional and incredibly helpful with everything when it comes to buying or selling homes!
You can contact CORE Real Estate Group here! Please let us know how we can help you.